This app helps you run Steam Windows client in Offline mode.
It may happen quite a lot that the Steam client won't connect and instead will display similar dialog.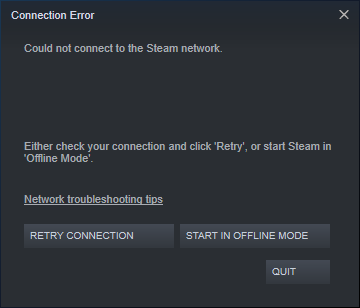 You may continue with Start in Offline Mode button, but this sometimes also does not start the client.
There is also an option to start Steam in Offline mode from command line:
C:\Program Files (x86)\Steam\steam.exe -offline
But this results in the following dialog being displayed: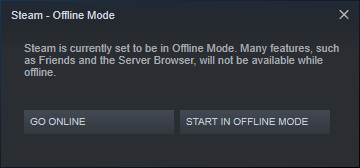 And this is the time when Steam Offline Mode app comes handy.
All you need to do is:
Download and update the games you need in Steam
Switch Steam to Offline Mode
From now on you can start Steam Offline Mode instead, it will automatically run Steam client on background in Offline mode
You may also enable Steam Offline Mode to start automatically when you log in
You may go online in Steam client whenever you need, just don't forgot to go Offline again after you finish